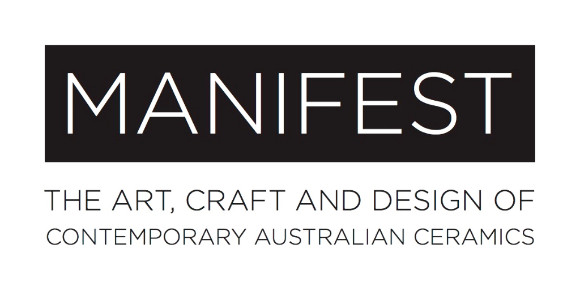 The Australian Ceramics Association
Members Exhibition
Tasmania 2019
Curator: Damon Moon
CALL FOR PROPOSALS
MANIFEST:
adj: clearly revealed to the mind or the senses
v: to appear or make apparent
n: a list of contents of goods in transit – from Latin manifestare
'to discover, disclose' or manifestus 'caught in the act'.
At a time when there is a great resurgence of interest in Australian ceramics,
the diversity of practice is stretching traditional interpretations
of what it is to be a maker.
To paraphrase the great Mexican writer Octavio Paz, contemporary Australian ceramics does indeed transgress 'the cult of utility and the religion of art' and it is in the breadth and ambition of its cultural and aesthetic reach that ceramics is finding new audiences and a new way forward.
The Australian Ceramics Association Members Exhibition in Hobart will present an overview of practice that showcases diversity and creates a space for dialogue.
Makers working across all styles are invited to submit proposals for MANIFEST.
Proposals should include a one-page CV, an outline of intended work (no more than 200 words) and six images of recent work.
Deadline for proposals: 1 May 2018
Artists notified: 1 July 2018
Work due: 1 April 2019
Exhibition dates: May 2019; TBC
Exhibition location: Hobart, Tasmania; TBC
Note: All exhibitors must be a member of The Australian Ceramics Association at the time of the exhibition.
Please post proposals to:
Damon Moon, Curator
The Australian Ceramics Association
PO Box 677, Alexandria NSW 1435
or
share via Dropbox (or similar host) with [email protected].
For more information, please call TACA office: 1300 720 124
or email, [email protected]
The Australian Ceramics Association
PO Box 677 Alexandria NSW 1435 Australia
T: 1300 720 124; 0419 250 282
E: [email protected]
www.australianceramics.com